SCR STATIC VOLTAGE STABILIZER
NECS SCR Static Voltage Stabilizers are Real time small step type, motor-less, having  good Voltage regulation up to 5 volt accuracy. These systems are built on state of the art technology using PLL Zero cross Tap Changing algorithm inside DSP to ensure that sensitive loads are effectively protected from grid voltage variations. The basic topology uses a buck-boost transformer with fine intelligently selected Taps.
Configuration
1 Phase input , 1 Phase output
3 Phase input , 3 Phase output
Applications
Medical Equipment,  industrial machinery, instrument and measurement,
process monitoring and control, security and transport systems etc.
Hospital, airport.
Superstore, CCTV, Flex Banner Printing Machines etc.
Petrol Pump dispensing machines.
CNC, Laser & Molding Machines etc.
Large Industries.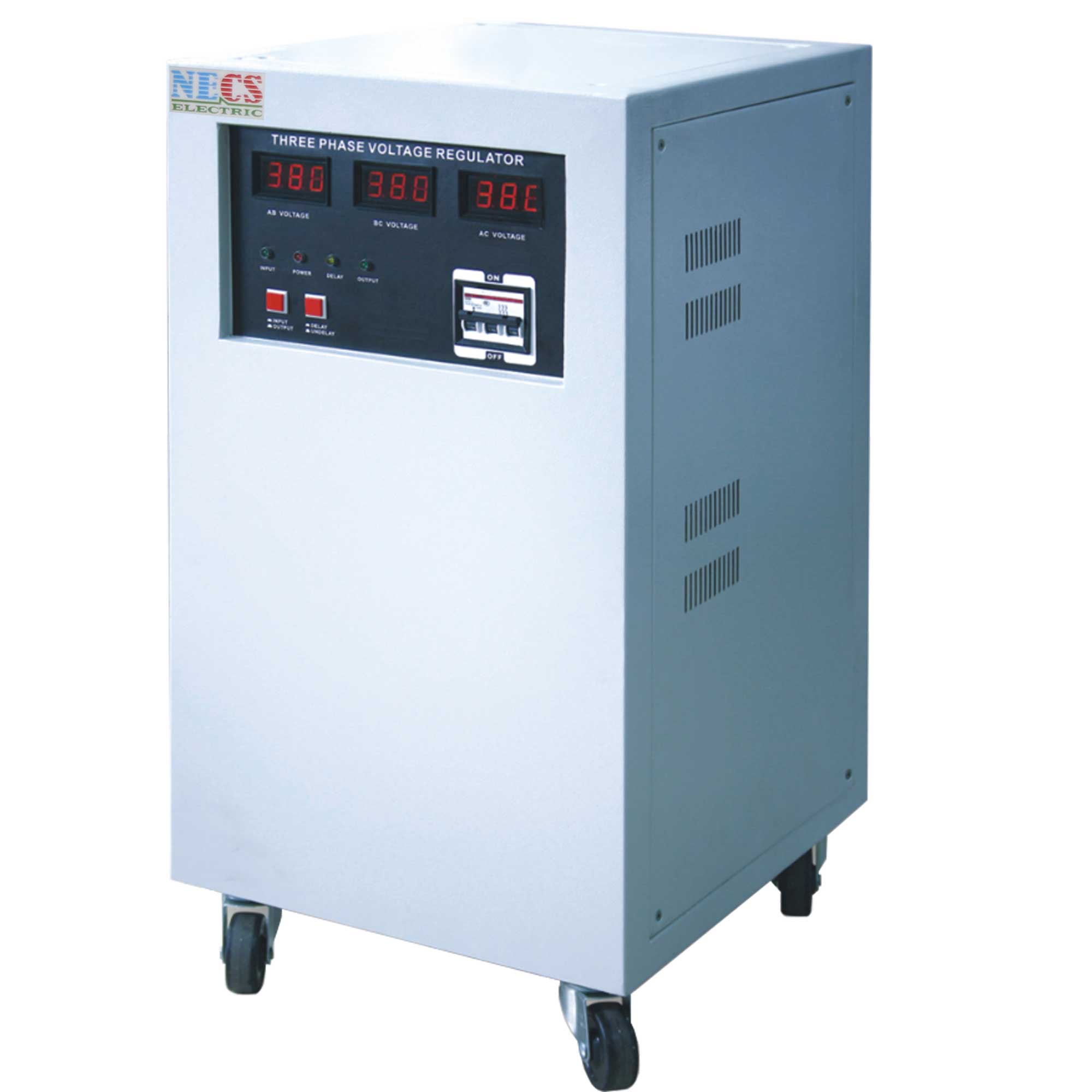 Main Features
SCR Based Fine Tap Changing Static Voltage Correction.
DSP technology guarantees high performance.
Buck Boost Transformer With Fine TAP Voltage Control.
User-friendly and easy-shift LCD display.
Wide input voltage range .
Up to +/-5V  Voltage Accuracy.
Real-time Voltage Correction.
Surge Suppressor 40KA In Built.
Industrial Grade With Various IP Standard and FAN Filters.
Generator compatible.
High overload capability and enhanced short circuit protection.
USB/RS-232 multiple communications, Relay Contact.
Selectable output voltage: 200-240VAC(single Phase), 345-415VAC(3 Phase).
Capacity up to 2000KVA.
Phase Sequence and Over Under Voltage Protection.