Raptor J Series sinewave Insta-changeover Solar Inverter with PWM Charge Controller
Raptor J Series Solar Inverter will utilize solar power to charge the battery when the grid is not available. With Solar ->Battery ->Mains Utility priority smart management you can prioritize UPS's energy source based on your preferences. Moreover, the intelligent PWM charger is capable to shorten the charging hours. Built in Isolation transformer provide extra ruggedness and reliability.
Configuration
1 Phase input , 1 Phase output
Applications
Domestic, Super-store, Malls.
Farmhouse, Hospitals, Air Ports.
Bus Terminals, Remote Locations.
Water Treatment Plants,
Wireless Repeater and Cellular BTS Stations etc.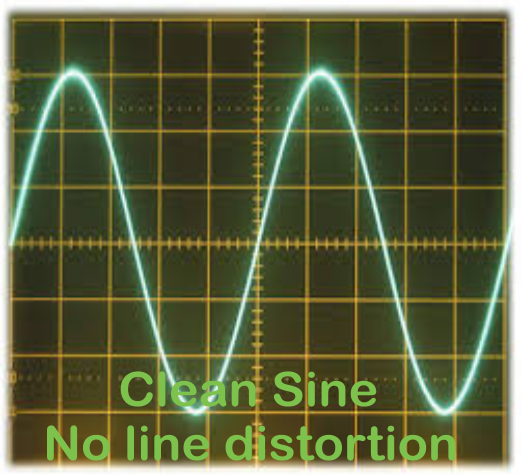 Main Features
High Current Zero Drop PWM Charge Controller.
Multiple Energy Saving Mode Configurations.
SBU (Solar, Battery, Utility) priority smart management.
The comprehensive display allows easy monitoring and access to UPS & solar energy status.
Indoor Application and optional Outdoor Grade Enclosure with different IP slandered.
optional Dust Filters On FAN.
To guarantee continuous operation of the product in harsh environment, Raptor J Series Solar Inverter is designed with  Margin design is applied to internal key components to ensure longest life.
Optional Datalogging on Wi-Fi and Serial/USB Communication.
Temperature compensation to prolong battery life.
Isolation Transformer Built-in.
MOSFET/IGBT module for extra ruggedness.
High overload capability and enhanced short circuit protection.
20/30/40/50/60 Amperes Available Please Choose as per your Battery Chemistry Before Order

Grid Low Disconnect Voltage (IT Mode Enable)

Grid Disconnect <= 180V and Reconnect >= 190V


Grid Low Disconnect Voltage (IT Mode Disable)

Grid Disconnect <= 140V and Reconnect >= 150V

Grid High Disconnect Voltage (IT Mode Enable)


Grid Disconnect >= 265v and Reconnect <= 255V


Grid High Disconnect Voltage (IT Mode Disable)

Grid Disconnect >= 280V and Reconnect <= 270V

Changeover (Transfer) Time

Grid to DC < 6ms (IT Mode Enable), <20ms (IT Mode Disable), DC to Grid < 5ms


Changeover (Transfer) Time

Grid to DC < 6ms (IT Mode Enable), <20ms (IT Mode Disable), DC to Grid < 5ms


BATTERY CHARGING PARAMETERS ON GRID

12A +/- 2A (Normal Charging Mode),

18A +/- 2A (Fast Charging Mode)

Battery Charging Boost Voltage

14.2V +/- 0.2V Per Battery (Normal Charging Mode),

14.5V +/- 0.2V Per Battery (Fast Charging Mode)

Battery Charging Float Voltage

13.7V +/- 0.2V Per Battery (Normal Charging Mode),

13.9V +/- 0.2V Per Battery (Fast Charging Mode)

INVERTER OUTPUT PARAMETERS

1220V/230V* +/-7V, 50Hz +/- 0.3Hz Single Phase


Output Voltage and Phase On Grid

Same Output Voltage as input Single Phase

≤2% THD(Linear Load), ≤5% THD(Non Linear Load)

ALARMS AND DISPLAY PARAMETERS

Trip if load goes more than 100% for 30Sec, auto restart 3 times, 4Th Time Trip latched need manual reset.

Beep Sound With Display in LCD

Buzzer Sound if Per Battery Voltage goes < 10.8V/Battery, & Inverter Trip if Per Battery Voltage goes < 10.4V/Battery, Display alarm in LCD

Buzzer Sound with Display in LCD

Overload, Low/Hi Battery, Short-Circuit, Overheat, Battery Reverse, Panel Reverse, Hi/Lo Frequency etc.

Show input/output Voltage, Battery Voltage and Current, Solar Voltage, current and Energy Generated,and all alarm and fault status, All

Front Panel On/Off switch and multifunction keys

Operating Humidity and Temperature

-20 Degree to +50 Degree Ambient temperature, at less than 95% Relative non condensing humidity

Noise Level By Cooling fan


Force Fan Cooling with sound level less than 50dB at 1 meter Distance

#We take utmost care to make specification however crosscheck before ordering for specifications

##Due to continuous development The specification may be changed so crosscheck before ordering

### Please consult our expert before any order
[table id=2 /]